What Makes Our School Unique?
The European School is an International school for children ages 3 to 18. The European School is the first accredited school of the Council of International Schools (CIS) In Georgia. The school offers various educational programs, among those: Preschool, Georgian Programme, all three International Baccalaureate (IB) Programmes, American Programme, Advanced Placement (AP) and STEAM (Sciences, Technology, Engineering, Arts and Mathematics) programmes. The European School teachers encourage enquiry based learning and student-centered teaching that helps students to achieve high levels of achievement in all subjects. At the European School, the broad and balanced curriculum is supported by extra-curricular activities, which equip our young generation with 21st century skills. Our student's benefit from modern facilities and cutting-edge technology. Here are some features that make our school so special:
Diversity of Programmes
The Georgian programme, based on National Curriculum strong emphasis, is placed on teaching foreign languages and ICT. Students are offered to learn English and Russian languages from 1st grade and have the option to choose one of the following additional foreign languages from the 5th grade: German, French or Turkish. Our students learn the basics of ICT from the Early Years and develop growing interest towards technologies through Lego and Robotics classes as part of the STEAM education.
If you want your child to become a part of the IB World, we are one of two schools in Georgia that offer all three International Baccalaureate Programmes – the Primary Years Programme (PYP), the Middle Years Programme (MYP) and the Diploma Programme (DP). After completing their IB programme students receive an IB Diploma, which is recognized by universities worldwide. We prepare our IB graduates to develop holistically, in all areas academically, socially and emotionally.
Those who prefer to have an education based on American curriculum can join our American High School (AHS) which offers a rigorous curriculum and prepares students for successful completion of SAT and advanced placement (AP) tests for university admission. At the AHS students study from 8th through to 12th grade, where they are awarded with the American High School Diploma once completed. The diploma is accepted for entrance by all US universities and colleges and is recognized by other universities around the world.
Our Dedicated Teachers
Our teachers are known for their professionalism and academic qualifications, but most importantly their dedication to bring out the best in each individual student. All our IB teachers have undergone several professional development programs. Some of them are IB examiners. Our teachers are always looking to find new and creative ways to motivate students and continually striving to improve the way they teach. Our emphasis on enquiry-based approaches is evident in international programs where students are encouraged to ask questions, explore ideas and become thinkers. The teachers from our Georgian programme, which is a more traditional learning environment, rapidly acquire best-practice teaching methods shared by professional educators all over the world.
State of the art facilities
At the European School, we annually upgrade our infrastructure. Since we opened our doors in 2007, we have continuously set out to offer parents and children something new. Our sports facilities include a gym with a climbing wall, a football stadium, and both open and closed tennis courts. Science labs are rich in resources that enable students to perform advanced experiments. Our computer labs are equipped with leading technology such as a 3D printer, smart desks, smart boards etc. The school is a partner of Microsoft, which give our students access to technological advancements. We are proud of our local TV studio where students develop skills embodying journalism, filmmaking and news broadcasting.
Internationalism
The European School has a diverse international student body. Over 23 different nationalities are represented at the school. Through learning and growing up together in our inclusive society, our students develop an understanding of, and an appreciation for, different nationalities, cultures and faiths.
Our curriculum is taught in English for the IB programmes and AHS and Georgian in Georgian programme. Internationalism permeates every subject at ES and underpins all discussions, actions and views enabling our school community to interact with and learn from our host countries. In a spirit of empathy and tolerance, our students continually evolve their individual and cultural identities while openly embracing membership of a community that is socially, culturally and linguistically diverse.
Using the world as our broadest context for learning, our students engage in various ethical and environmental issues which help them become knowledgeable, globally-aware citizens unafraid of future challenges. Students are willing not only to communicate but also to participate in a compassionate way towards making our world a more respectful, peaceful and equitable place for all of mankind.
School Symbols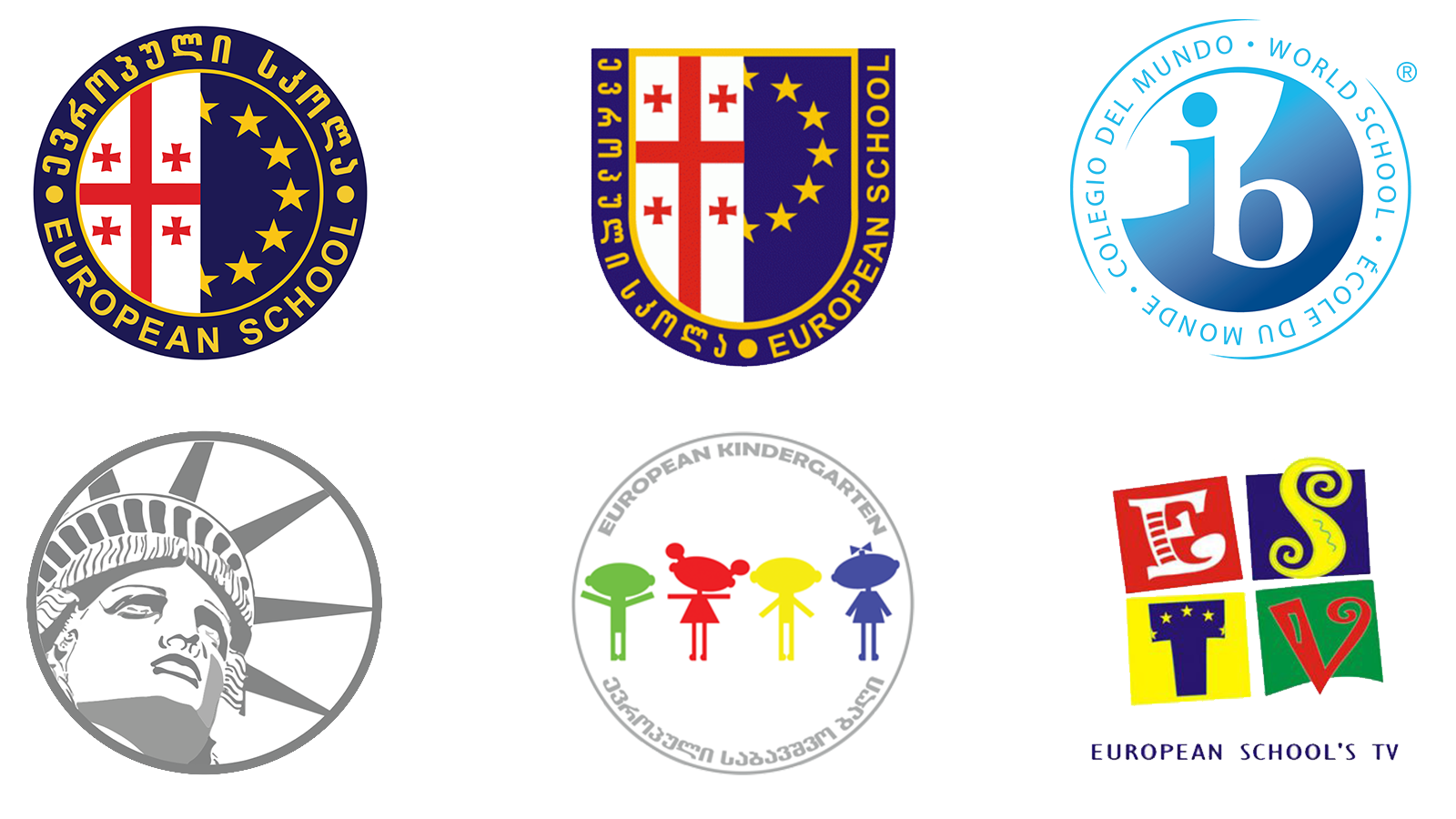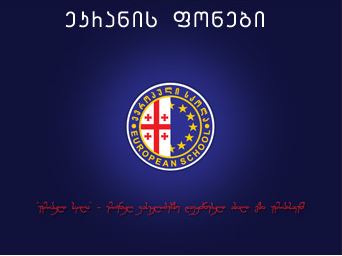 1024 / 768  px   1280 / 1024 px   1600 / 1200 px