Welcome From the Manager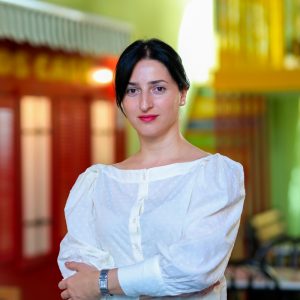 Dear Parents, Honorable Colleagues!
Welcome to the European Kindergarten. Kindergarten is the beginning of an amazing learning journey. We fully understand that along with parents it plays the decisive role in child's social, emotional and physical development. That is why we have created a lovely atmosphere for the children. Where they feel safe, happy and appreciated. The European Kindergarten's education and nurturing program helps children stay motivated, inquisitive, express themselves as much as possible in the process of learning, and become lifelong learners.
As the manager of the European kindergarten, I hope that each day spent with us will be an unforgettable experience for our little ones.
Mariam Nadiradze
Manager of European Kindergarten